Commercial Scaffolding Specialists
At B&T Scaffolding, our commercial scaffolding specialists provide an honest and professional service from start to finish. From our flexible scaffold service to temporary work platforms, we have a wide range of services perfect for all commercial projects at an affordable price.
Our team strive to meet each of our clients' individual needs by creating a bespoke service with expert advice.  In addition, our commercial scaffolders offers competitive prices to rival other commercial scaffold companies.
Take a look at the latest Commercial Scaffolding projects
We are a Commercial Scaffold Company providing quality and reassurance.
We cover all commercial projects from Demolition to New Builds
Delivering access solutions and bespoke support scaffolds
Easy access solutions provided for builders, refurbishment, renovation, commercial and large-scale industrial projects.
Complete stock of latest assets and UK standard scaffolding parts and plants.
We can offer state of the art 2D/3D bespoke design of scaffolding for odd shaped buildings.
Project Management
Our commercial scaffolding company is passionate about providing great customer service. As a business, we ensure our team is hard-working and vigilant with exceptional time management skills. We process each project with a unique and seamless operating structure while ensuring punctual delivery.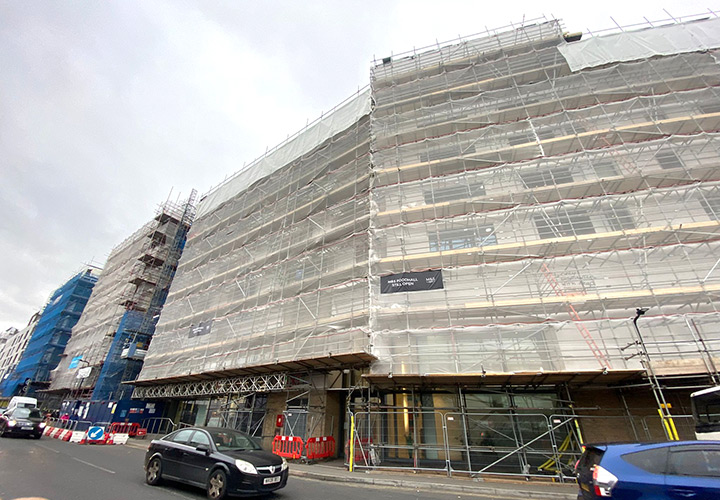 The benefits of our firm and flat work process will allow directors and key operatives to make quick responses and decisions throughout the project's delivery. Our commercial scaffolding specialists will be in direct communication with the client ensuring they are in contact with them at all times; liaising and working with them closely wherever they are needed
Experienced commercial scaffolders
At B&T Scaffolding, we often receive projects in a busy public space with a restricted time window.  Our commercial scaffolding team will complete this work with minimal disruption to the public or people within the building ensuring all public spaces can carry on with their normal function.
The health and safety of our operatives, the general public, contractors and clients is absolutely crucial to us. Our team of commercial scaffolding specialists go 'above and beyond' to ensure all risk assessments and method statements are carried out before any work has begun.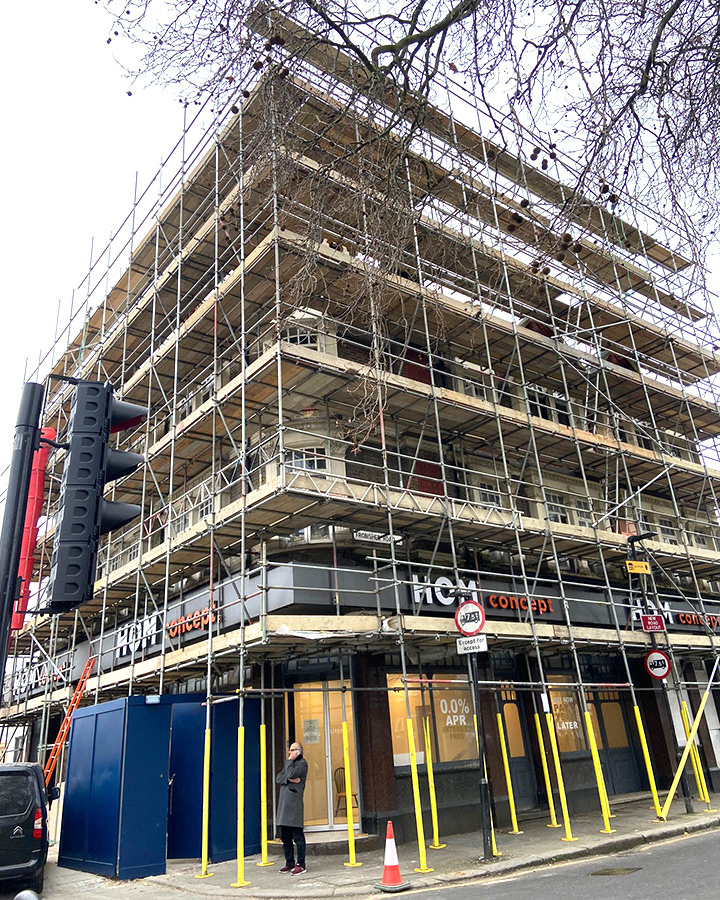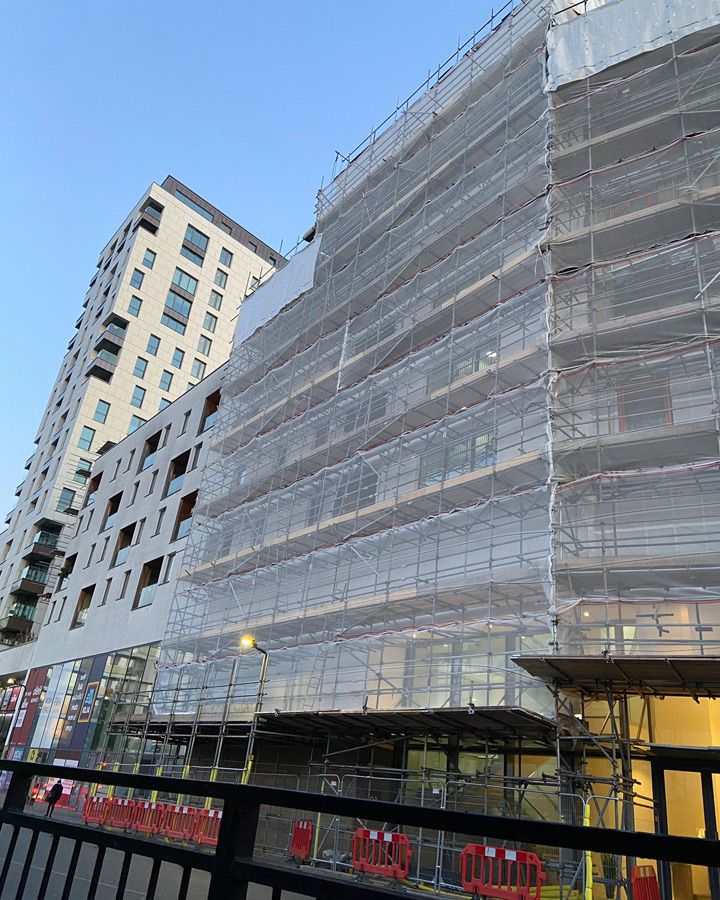 Through every project, we conduct maintenance reviews, health and safety checks and regular inspections to make sure all work carried out is to the highest quality before a "hand-over" certificate is issued. We guarantee to provide safe and reliable restoration work for all your commercial scaffolding needs.
What we provide
Scaffold erection/installation & dismantling
Temporary roofing and suspended haki system structures
Roof and floor edge protection
Pavement health and safety
Safety netting
Alloy towers
Tied independent support scaffolding solutions
Gantries Protection screens and fans Laydowns
Specialist scaffold planning
Call us today on 01992 715 214 for commercial scaffolding.