Domestic Scaffolders
At B&T Scaffolding we have a variety of scaffolders and scaffolding solutions suited to meet your every requirement. Our domestic scaffolding team have extensive industry experience guaranteeing all renovation, restoration or repair work can be completed efficiently without issue. Scaffolding is an indispensable part of all domestic construction projects.  
Our experienced team of scaffolders take pride in their work so whether it's domestic scaffolding erection or dismantling services, we will deliver an exceptional service.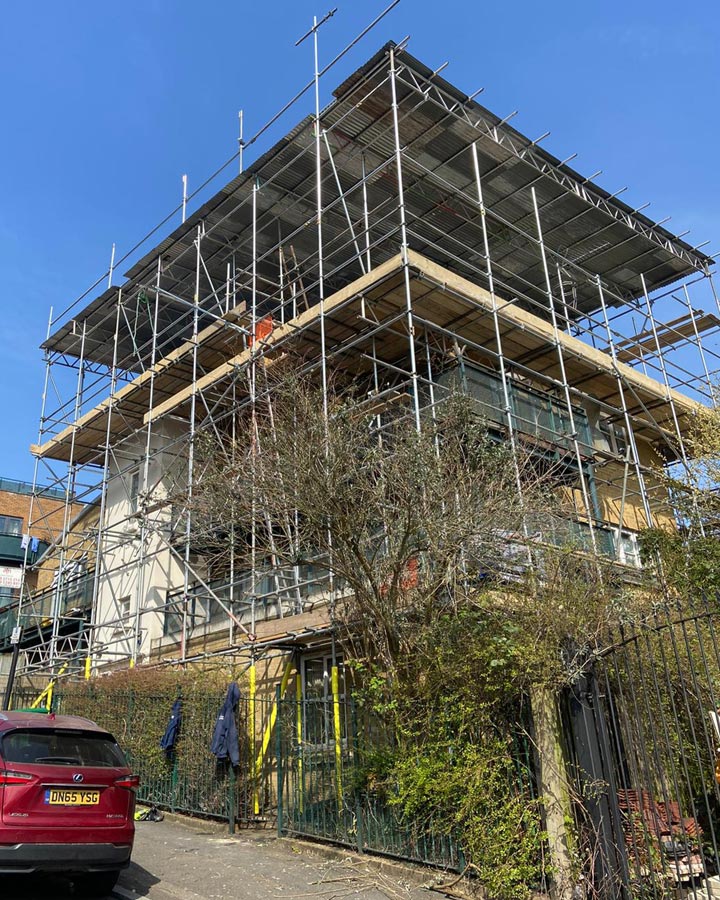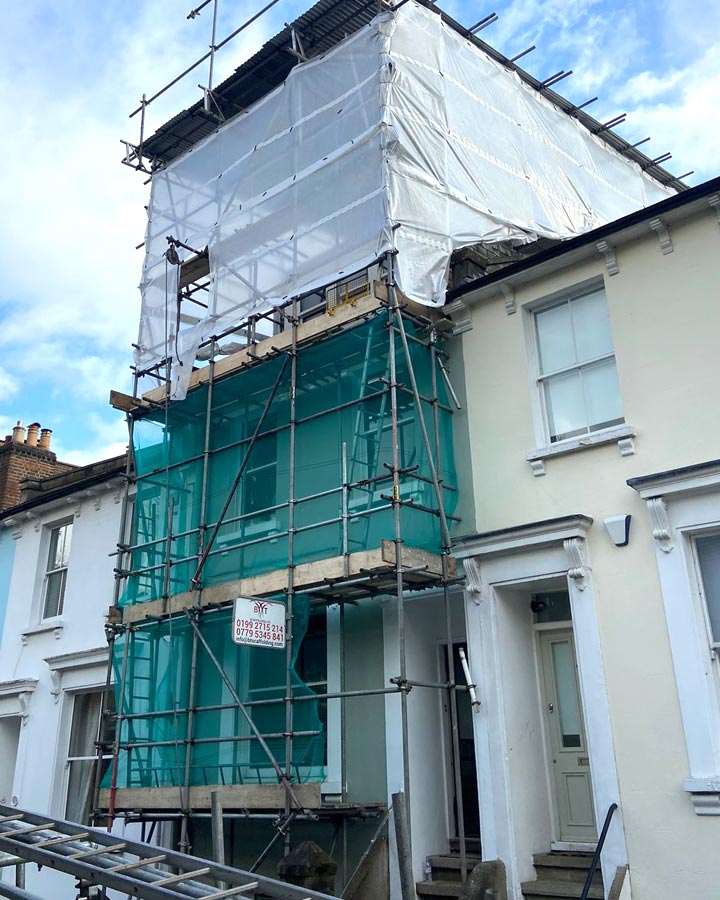 Cheap domestic scaffolding that keeps costs to a minimum and does not compromise on quality
We cover all domestic projects small to large
Easy access solutions provided for builders, refurbishment, house renovation, loft conversion, house extension.
Complete stock of latest assets and UK standard scaffolding parts and plants.
We can offer state of the art 2D/3D bespoke design of scaffolding for odd shaped buildings.
Why not look at some of our other Domestic Scaffolding projects
Project Management
At B&T scaffolding, it is our responsibility to protect our operatives, customers and members of the general public.  We, therefore, guarantee to provide safe and reliable solutions for all your domestic projects. Whether it's a temporary roof structure or scaffold installation, we are here to ensure you receive impeccable workmanship to the highest standards. Our team of professional domestic scaffolders have years of experience; no job is too big or too small for our team. We have an unparalleled operating structure to ensure your scaffold is completed in a safe and timely manner.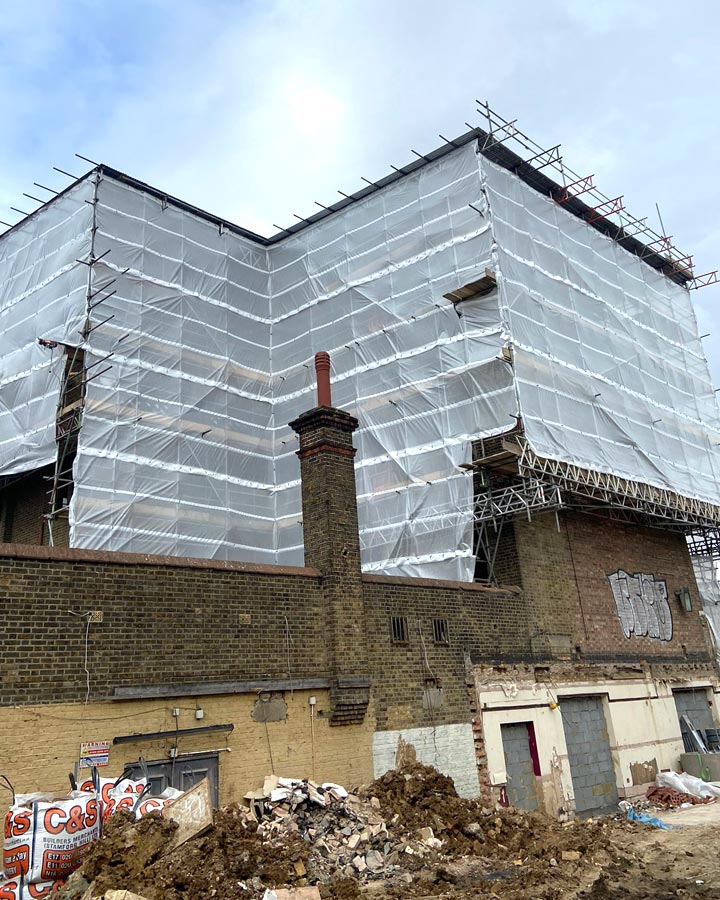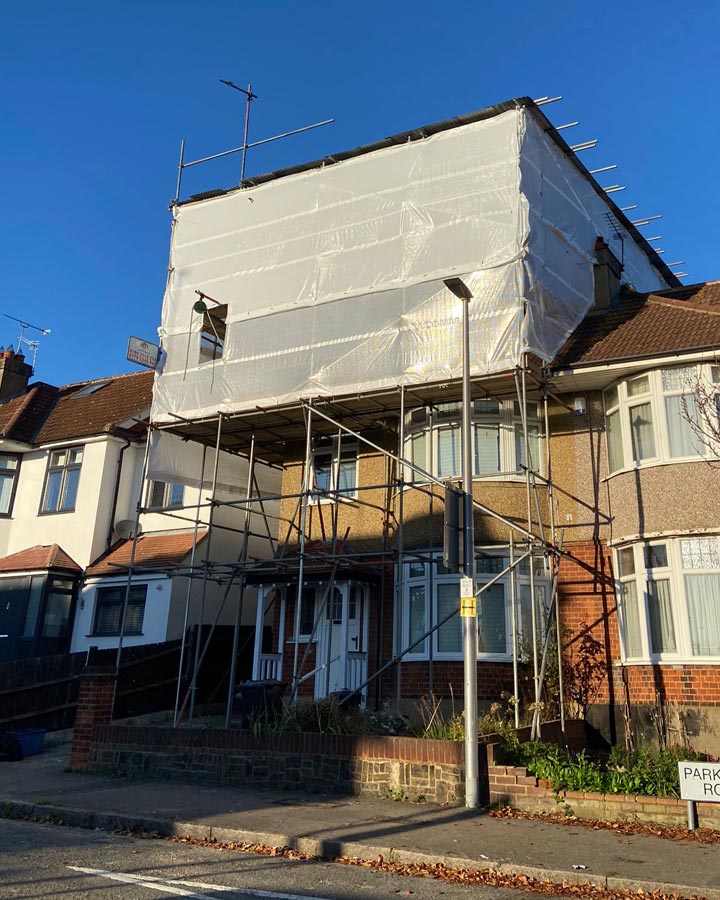 Using only the best materials, our highly experienced scaffolders will provide a weatherproof, durable and reliable structure for your domestic projects. All our projects are carefully planned and completed within the health and safety-at-work standards and guidelines ensuring the area is safe for operatives and the public. We carry out maintenance reviews, health and safety checks and inspections throughout every project ensuring we provide a safe and reliable working environment for your domestic scaffolding needs. 
Featuring
Scaffold erection/installation & dismantling
Temporary roofing and suspended haki system structures
Roof and floor edge protection
Pavement health and safety
Safety netting
Alloy towers
Tied independent support scaffolding solutions
Gantries Protection screens and fans Laydowns
Specialist scaffold planning
Cheap scaffolders for builders, painters, and other contractors. 
Our competitive scaffolding prices have made us a top choice throughout London, Essex, Hertfordshire and East Finchley due to our efficient turnarounds. We pride ourselves on providing cheap scaffold hire for builders, painters, other contractors and customers who are working on their own properties.  Hiring domestic scaffolds allows you to carry out tasks easily without the worry of any mishaps that put you and your operatives at risk. More and more people are realising that our cheap scaffold hire service is a much safer and more practical solution than relying on unsafe ladders!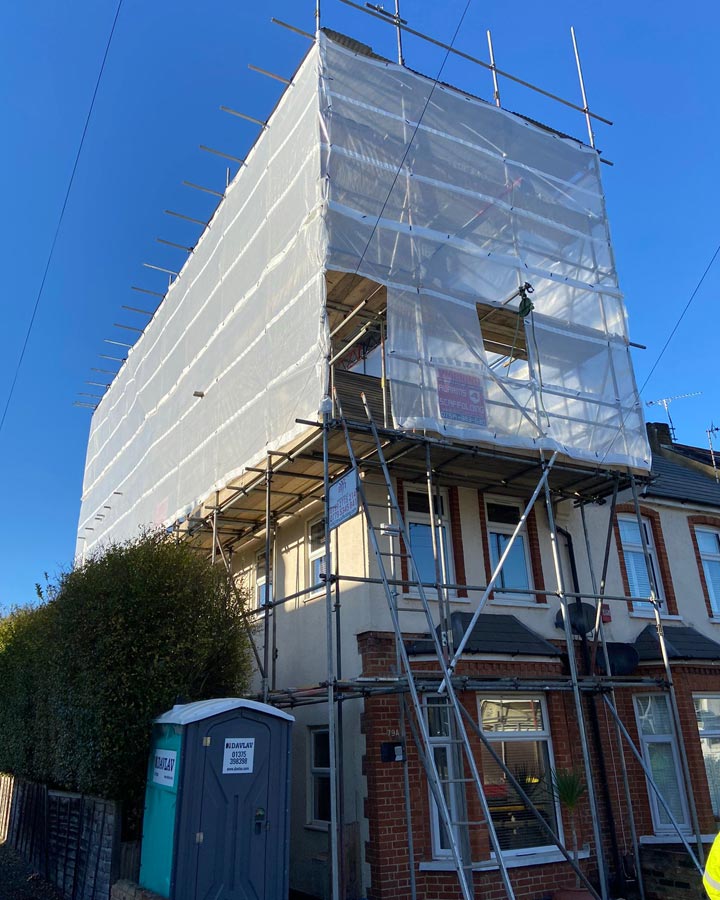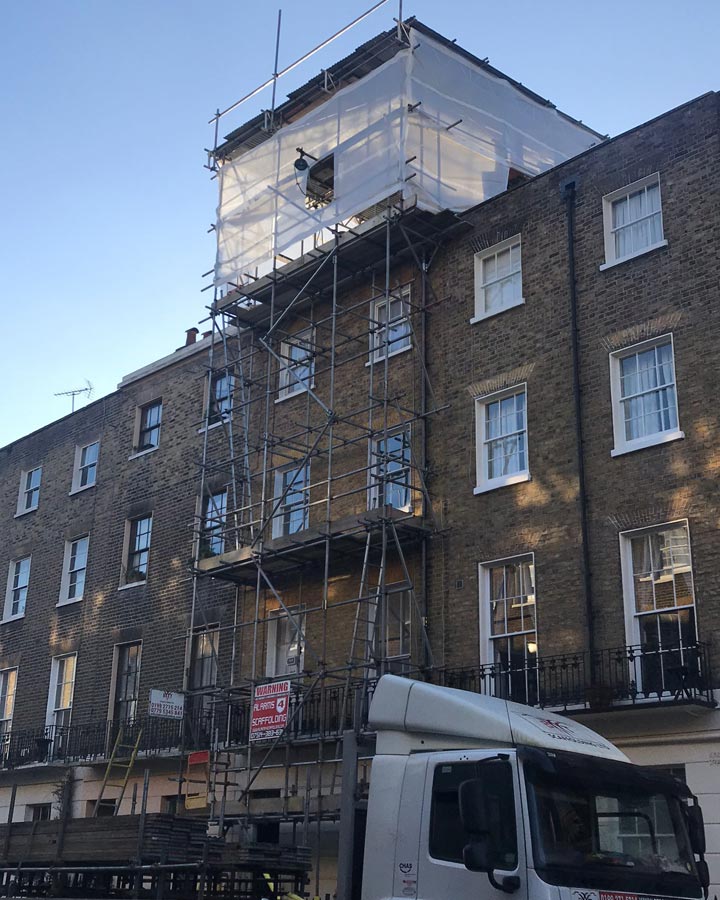 While providing an affordable hire service, our team of scaffolders guarantee that our work is to the highest standards. Health and safety are very important to us at B&T Scaffolding.  We go the 'extra mile' to ensure multiple safety inspections and risk assessments are carried out before any work has begun, ensuring your operatives have a safe working environment.
At B&T Scaffolding, we are 100% committed to delivering exceptional cheap scaffold hire services to our customers. Our scaffolds can be hired on a long- or short-term basis giving you sufficient time to complete your domestic projects. Upon inspection of your site, we like to liaise with any other traders who may be involved on your project.  This allows us to get the complete picture of the work involved on your project, giving us all the information needed to create your scaffold. This allows us to design a safe, high-quality scaffold structure tailored to your specific requirements.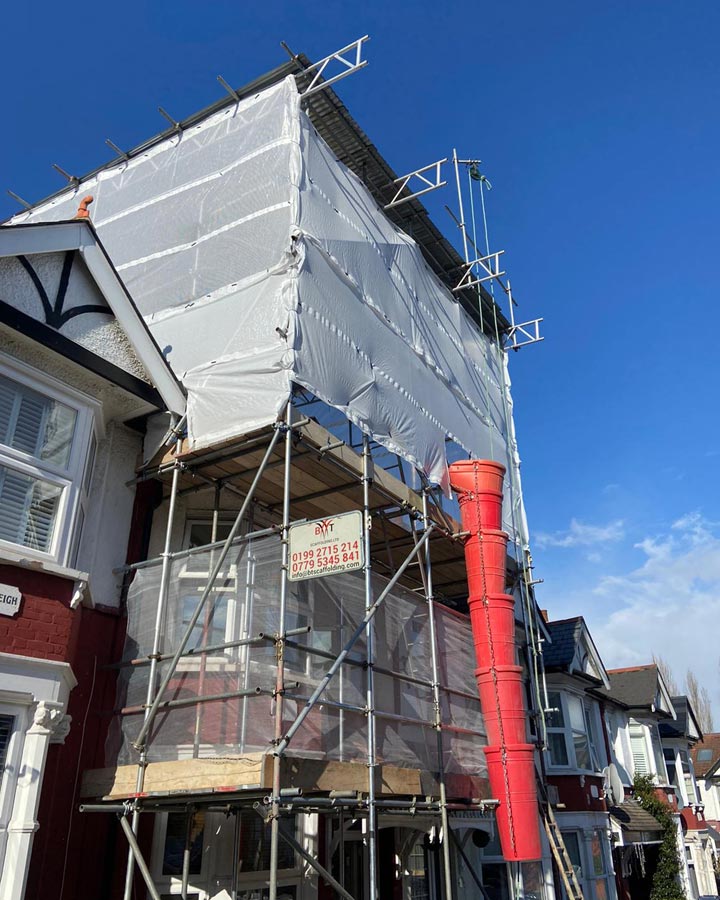 For more information on our domestic scaffold hire, call us on 01992 715 214 and one of our highly qualified team members will provide you with expert advice so that you receive the right type of domestic scaffold that meets your requirements.